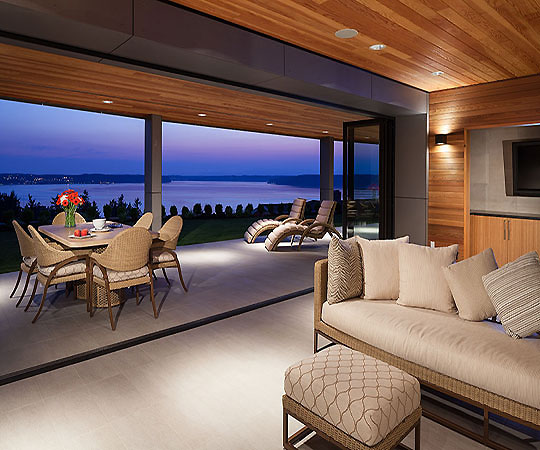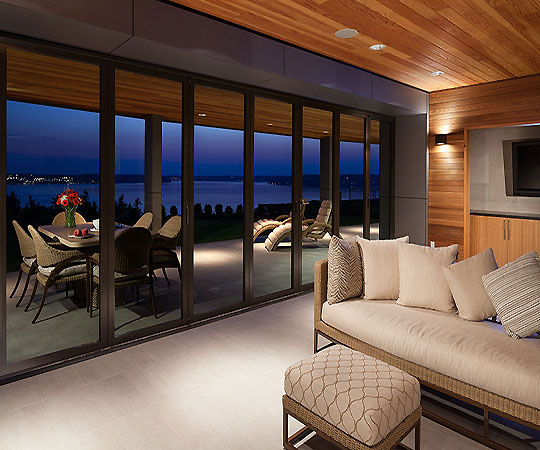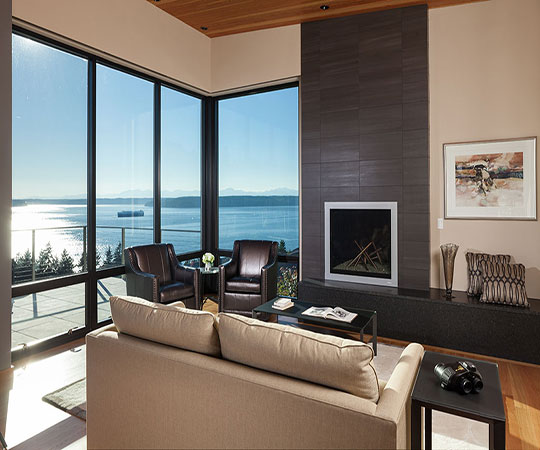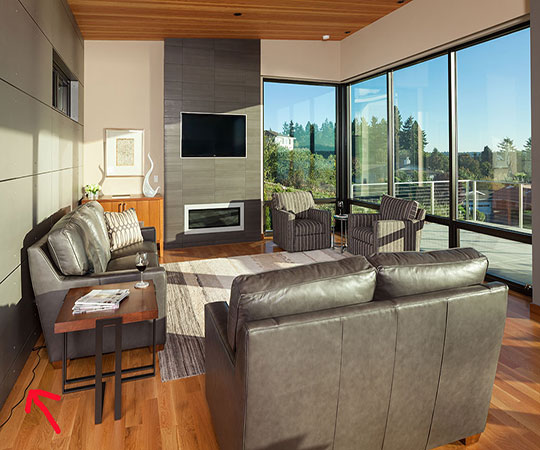 This Pacific Northwest home was designed for a client, who wanted a Northwest Contemporary home that was modern yet warm and inviting. Natural daylighting and extensive use of western red cedar on the exterior and Douglas fir ceilings on the interiors were used to provide warmth.
The kitchen, where the couple gathers with family and friends, became the heart of the home.  The open concept plan with large sliding glass doors provided transparency that captures the beautiful sweeping views of the Puget Sound, Dash Point, Vashon Island and the Olympic Mountains.
The entry became a showcase for the owner's art collection.  White oak wood flooring, clerestory windows, and skylights providing diffused day lighting, were all strategies employed to invoke the interior of an art gallery.  Steel columns were introduced to provide a framework for art, and to draw guests towards the social house and its expansive views.